Protecting our planet starts with us.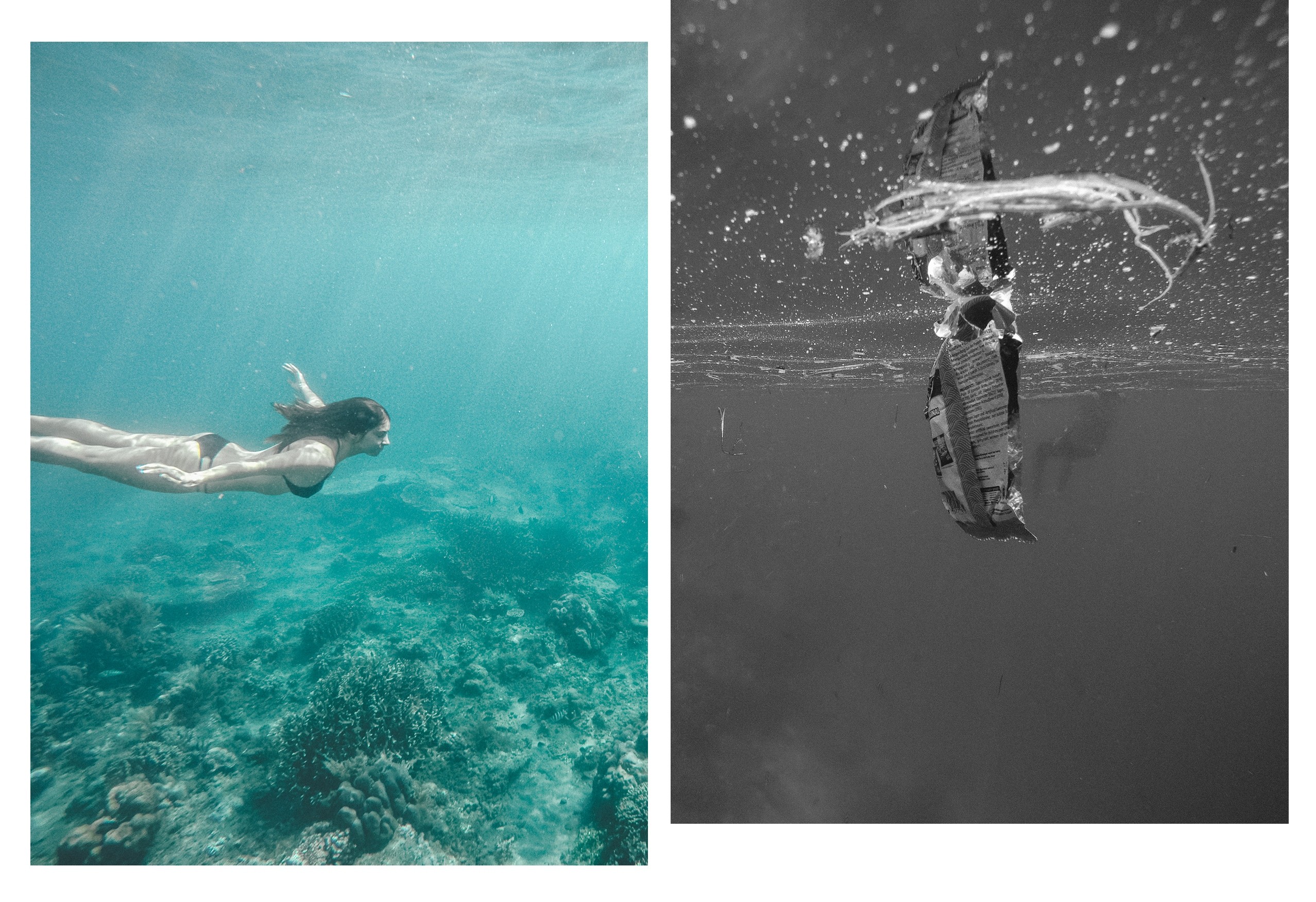 Simple Things You Can Do to Help Protect the Earth
There are a lot of things you can actually reuse at home; bags, newspapers, jars, boxes and so much more… Think outside the box and cut down on what you throw away!
Where possible, buy local produce. This prevents all the pollution that transporting goods over long distances creates.
Buy second hand. Thrifting is amazing! Besides clothing (including unique, lightly-worn vintage pieces!), you can find a multitude of awesome things shopping in second-hand stores; great home decor, supplies for your hobbies, and more. The fashion industry itself is a major contributor to pollution throughout the world, so thrifting is a fantastic way to buy more authentic, less "fast fashion" clothes, at reasonable prices, all while doing good for the planet.
Stick to second hand bookshops. Buy pre-loved books at affordable prices without compromising with the quality or content of the book. This also saves the forest!
Plant a tree. Trees provide food and oxygen. They help save energy, clean the air, and help combat climate change. You can even plant fruit-bearing trees! Growing your own food is a blessing.
Support companies that support reforestation programs. Companies that work with organizations that reforest directly support the (re)planting of trees. When you buy something, be aware of what your money is going towards.
Shop wisely. Take along a reusable shopping bag, and buy less plastic. Interested in learning more about plastic free/zero waste living? Read my hacks here.
Save water at home. When brushing your teeth, turn the tap off at intervals. Incredibly, this can save up to five (5) gallons of water per day. And it's so easy to do!
Re-think your consumption of packaged water. Buy one bottle then refill it from the tap, or from your water cooler at work. It's easy to find plenty of great reusable bottles for everyday use. And you don't need that many!
Volunteer for cleanups in your community. If you live close to the beach, you know that keeping it clean is a lot of work. And the work is becoming more and more. Pitch in!
Donate to clean-up campaigns if you're busy and/or can't help with cleaning. There are some really special organisations out there that would welcome your helpful donation! Check out Plastic Ocean for one; they do a lot of interesting work with a view to change the state of plastic pollution in coastal areas!
Invest in renewable sources of energy. Support companies that choose to run their businesses in environmentally sustainable ways.
Use long-lasting light bulbs. Energy efficient light bulbs reduce greenhouse gas emissions. Also, don't forget to flip the light switch off when you leave the room!
Use rechargeable batteries. It's no secret: The corrosive acid in throw-away batteries is extremely damaging to soil when they end up in landfills. Although recharging units are an initial upfront expense, long term, the investment will save you money. And you'll never find yourself short of a battery when you need one!
Don't send chemicals into our waterways. Choose non-toxic chemicals to use in your home and office.
Re-think your menu: Eat more plants. Think about this: It takes 2,500 gallons of water to produce a single pound of beef. Every hamburger that comes from animals that are reared on ex-forestry grounds required the destruction of fifty-five square feet of forest. Land use and deforestation, water use, water pollution and climate change (greenhouse gases) are major occurrences we should try to reduce.Educate. When you further your own education, in turn, you can help others to understand the importance and value of preserving our natural resources.
Watch the "2040" movie. You'll gain more awareness and learn other tips and interesting ideas!
Share this list with your friends. If each person decides to seriously take on just one point, the effect could be immense. And if they do more and share this list too, imagine the potential effect of such a mass chain reaction for good!
Let's work together to make the world a better place.
Try Hundreds Healthy Recipes with Greeny App!