THINK REUSABLE. NOT DISPOSABLE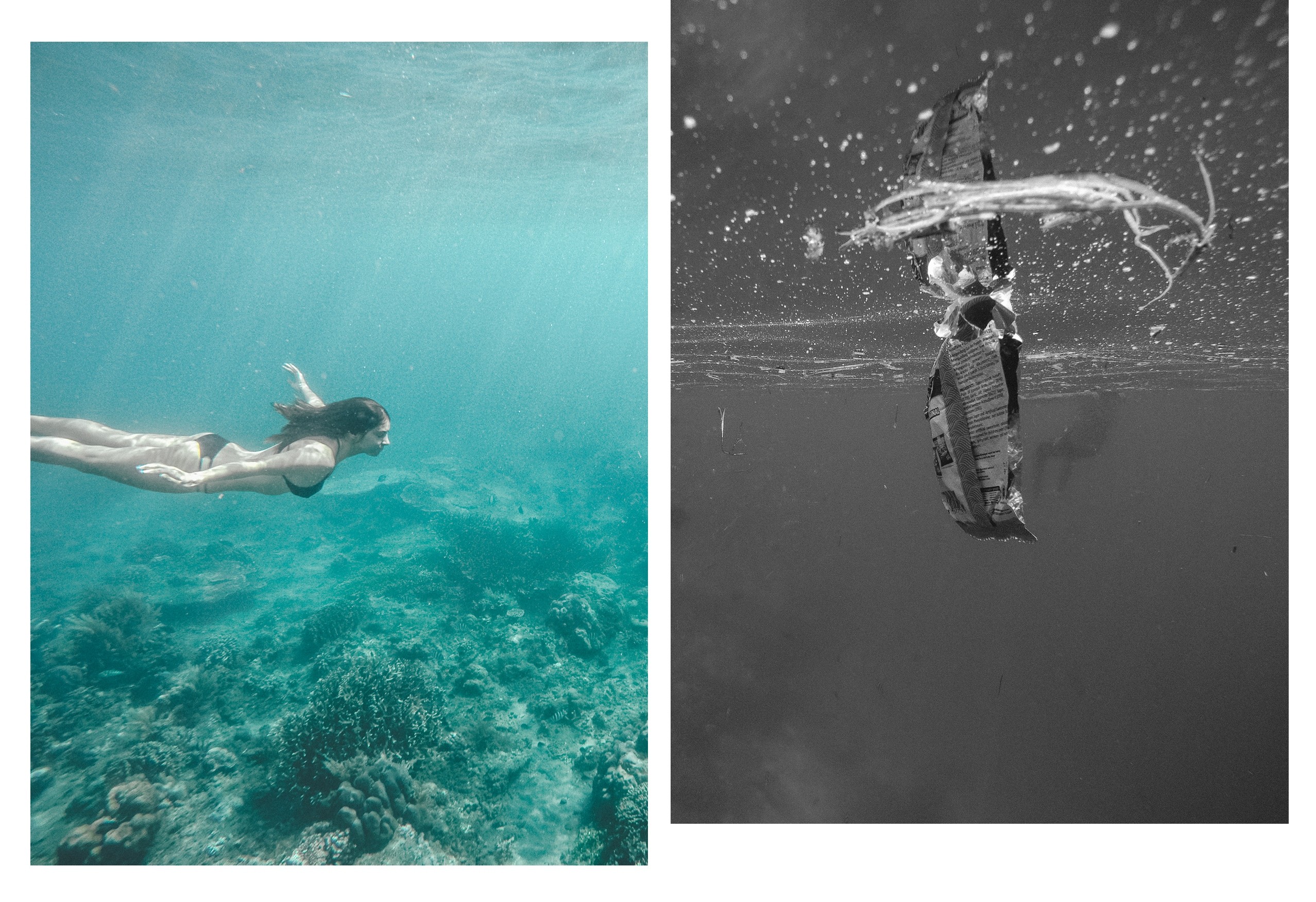 Gili Air, Indonesia, 2014. It was the first time I deeply realised how plastic and other trash kills the ocean. Our first trip to Gili Islands was in 2010. We had a lot of fun snorkeling and swimming, discovering the underwater world. Then in just 4 years, we found the same place completely different. The reef was dead and the entire shoreline was covered with plastic.
If you try to take care of yourself, why shouldn't you do the same for Mumma Gaia? There are so many ways to do this! The simplest, but most effective way I think there is to care for our planet, is by living a "plastic free" – or at least "low plastic" – lifestyle. In so many ways, plastics do major damage to the planet and all its beings. If you need more insight on this or a refresher, check out this video here.
Here are some of my plastic free life hacks:
~ Don't use plastic plates at parties. Use standard plates, or something biodegradable.
~ When heading out, have snacks on hand so you're not tempted to buy snacks wrapped in plastic.
~ Grow herbs to avoid buying "fresh" ones in plastic containers (you can even do this in a small apartment!).
~ Make a little "to go" kit with bamboo straw, wooden cutlery, chopsticks and your water bottle.
~ Keep a bunch of reusable totes in your car so whenever you go shopping, you'll be prepared.
~ Stick to local markets instead of supermarkets (where every single thing is wrapped in plastic!).
~ If you go to supermarkets, please, when it's possible, choose drinks and other liquids that are in recycled (and hopefully recyclable) boxes, instead of those in plastic bottles. Similarly, buy liquid oils and syrups in glass bottles, not plastic.
~ Go thrifting! Besides clothing, you can find a multitude of amazing things when shopping in second-hand stores; great home decor, supplies for your hobbies, lightly worn vintage wears, and more!
~ Always, ALWAYS be aware of everything you do, and consider the effects on Mother Earth!
Please, watch this film A Plastic Ocean and share it with your friends and family.
Now I'd like to share the zero waste/low waste items we use every single day; they are only a few pieces, but also note that we do reuse a lot of paper containers and zip-lock bags from foods we buy such as chia seeds, coconut flakes, etc.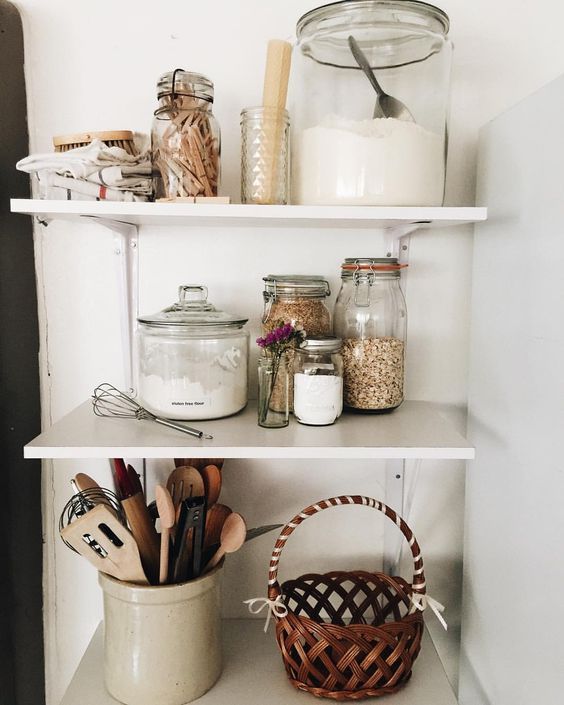 KITCHEN
Stainless steel straws are easy to use both at home and outside (we keep them in our car); but my absolute favorite is a bamboo straw I bought in Bali. The main thing with this kind of straw is regular cleaning – it's a must.
The plastic free reusable storage bag you can cook in. These come in different sizes, so you can choose the one/s you will use more often.
Mason Jars are so famous, I'm sure you already have some of them at home. I use mine for keeping food and drinks, and also for taking things outside.
Nu steel kitchen storage can be used in your pantry.
Stainless steel box is great for when you go out and want to eat your own meal outside. Same story with this cute thermo pot. Coconut wooden reusable chopsticks we also keep in the car in case we pick up food to-go. We like eating with chopsticks, but there's always the option to buy wooden flatware sets like this one.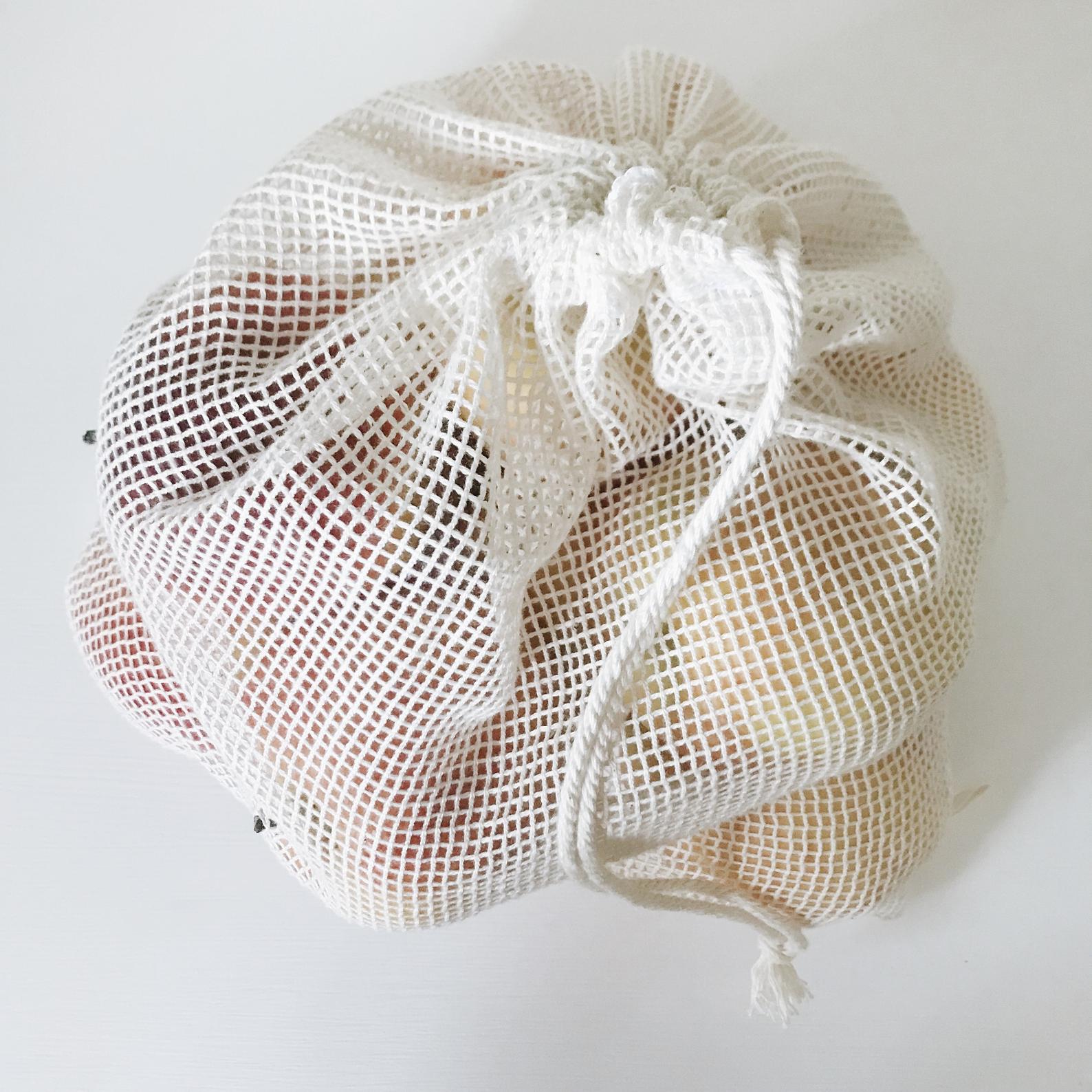 We also always keep some bulk bags in our car, so we don't need to use regular plastic bags. I like reusable mesh produce bags from 100% organic cotton; they are perfect for using at grocery stores/supermarkets where they want us to show the content of our bags. Also, we're obsessed with coconut bowls! We have them at home and in our travel bag. Yes, we travel with coco bowls.

PERSONAL THINGS
Bamboo toothbrush – I used to use these when we lived in Bali. If you're not too keen on electric toothbrushes, this one's for you.
Bamboo dry brush is a must-have in my bathroom. I love dry-brushing my body every single day!
This grapefruit deodorant cream is a game changer! It's made with certified organic, vegan, cruelty free and fair trade ingredients. It's also aluminum free, paraben free, sulfate free and comes in plastic free packaging. Winner!
Georganics toothpaste we love for all its organic and natural ingredients, and for its packaging as well. They have two (2) sizes, so the smallest one is just perfect for travels.
There's one more thing I've discovered recently (and it's a girl thing) called Modibody. Modibody is a period and incontinence underwear brand that literally changed my life. It provides a more sustainable solution to disposable hygiene, and you can get to know more here: modibodi.com.
Okay, so that's all for today. Remember no one's perfect, so just try to do your best.
Looking forward to reading your tips!
Try Hundreds Healthy Recipes with Greeny App!