What can be better than the smell of roasted hazelnuts? Creamy hazelnut ice cream we say! Seriously, the best.
It is such a simple and incredibly tasty recipe. Such a perfect summer treat. No sugar, no milk, no gluten. Only good stuff. You will definitely like it! And all the kids will be delighted, and your husband will ask for an extra scoop! No ice cream maker is required for this recipe!
PRO TIP: Add some alcohol or vanilla extract to avoid crystals in your hazelnut ice cream. It's a brilliant thing to do if you don't have an ice cream maker.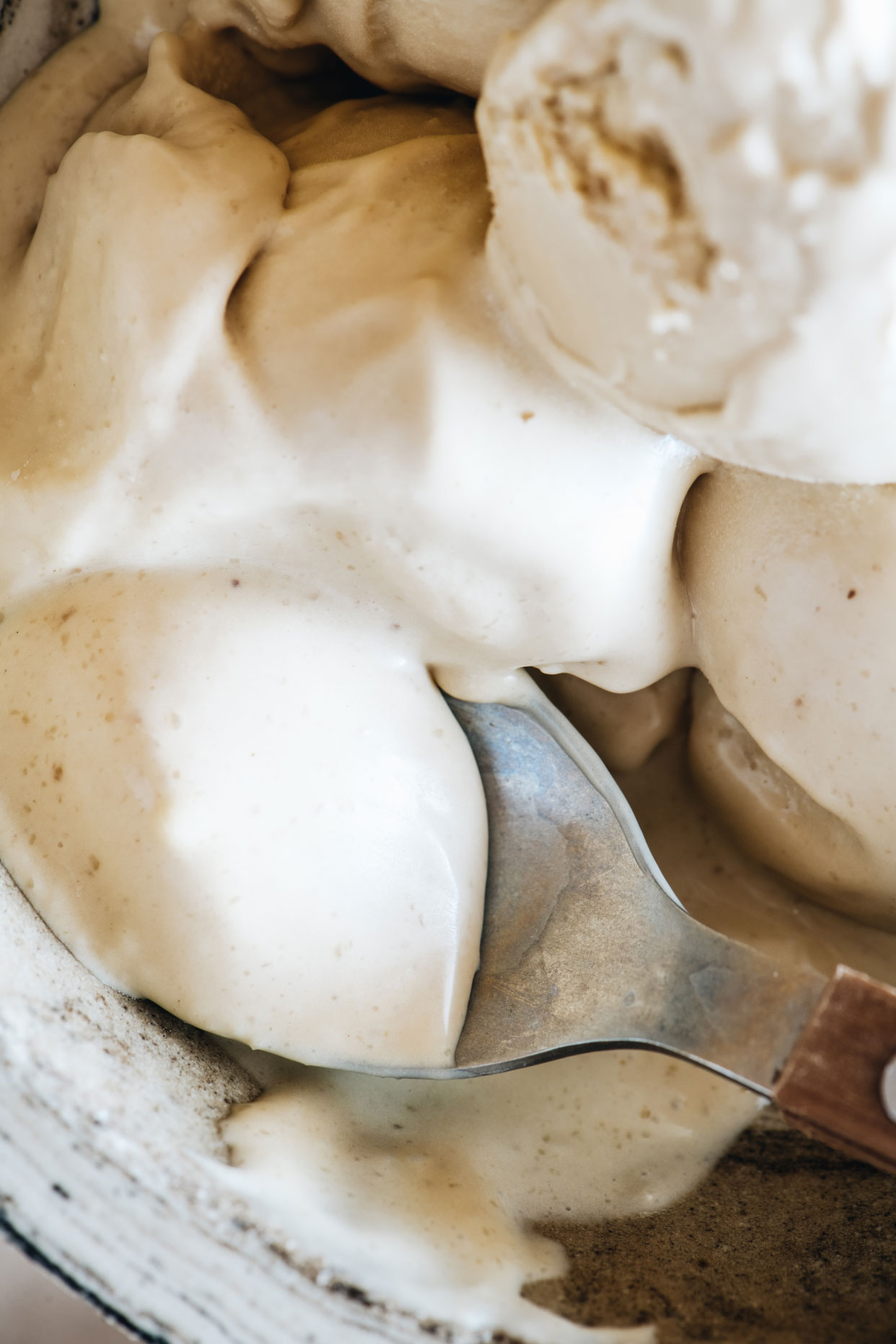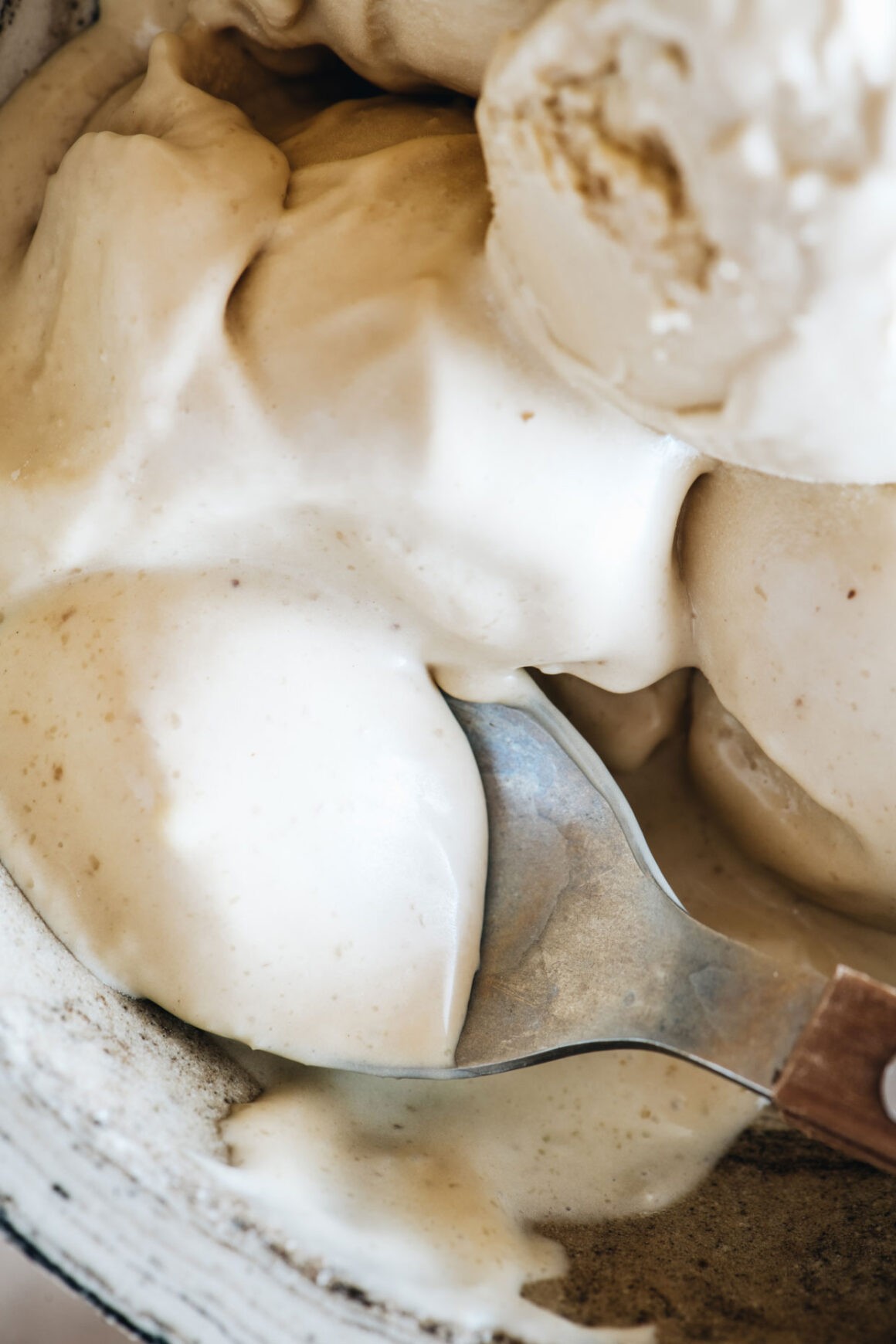 Ingredients
200 g roasted hazelnuts
1 can of coconut milk or cream
8 dates
1 tsp of vanilla extract or rum
Step 1
Roast your hazelnuts if you have raw nuts. Or simply buy roasted ones. It is important to have them roasted to get this divine flavor.
Step 2
Soak the roasted nuts for 5 hours in order to help your blender and digestion as well.
Step 3
Peel the dates and put them into the blender with other ingredients. Blend it up till nice and creamy.
Step 4
Taste it, if you want it to be sweeter – add a couple more dates. If you want, you can add some nut pieces or cacao nibs to the hazelnut ice cream.
Step 5
Transfer the mixture in a box and put it in the freezer for 4-5 hours to set. Serve as is or with nuts on top and enjoy the best hazelnut ice cream recipe ever!
Want to cook more epic healthy recipes? Cooking for yourself and for guests is fun and easy with Greeny App!