Do you guys remember this sushi burrito? I make my rainbow bowl from burrito's leftover. Plus I added this beautiful beetroot hummus.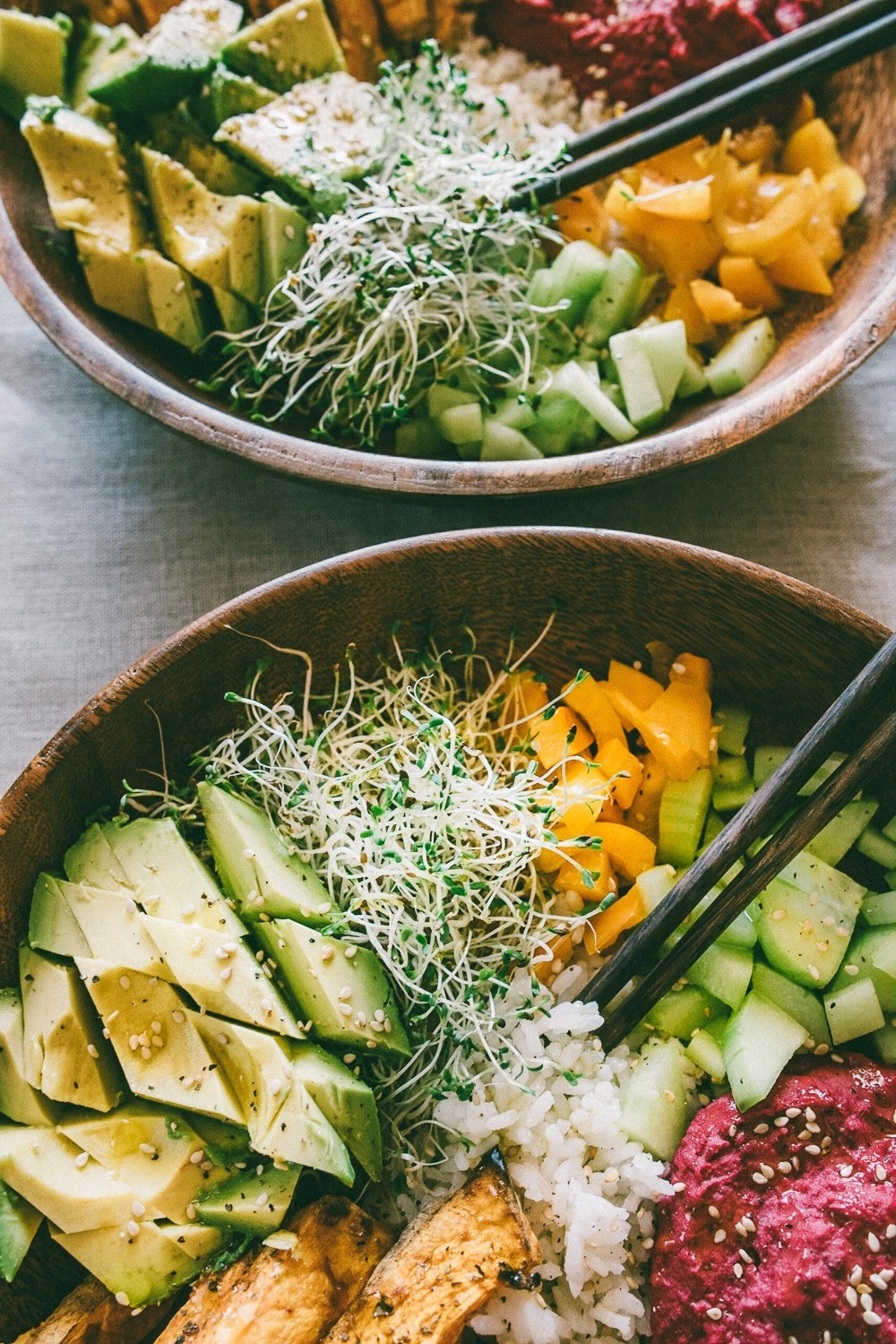 I love bowls! I guess it began few years ago when we lived in Bali. It was quit normal to eat outside 1-2 times a day, each day. If you had a chance to travel there, you know what I mean! There are plenty of amazing cafes in Bali. But let's focus on the recipe.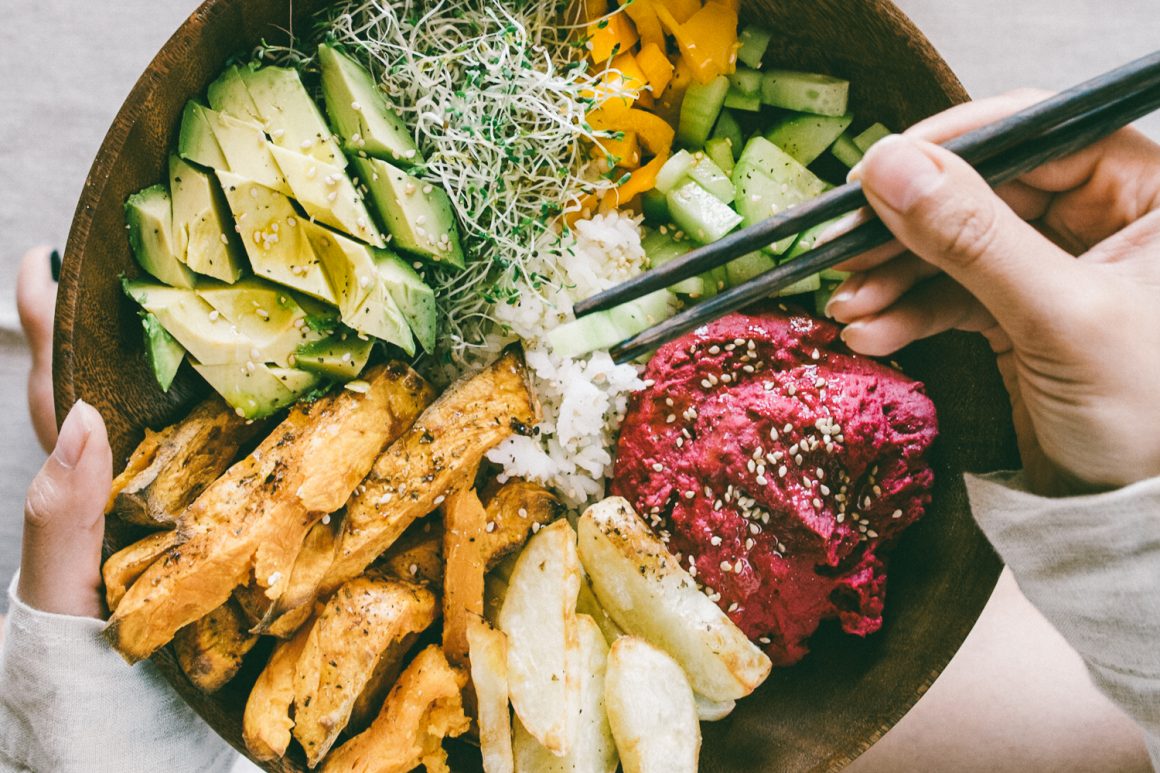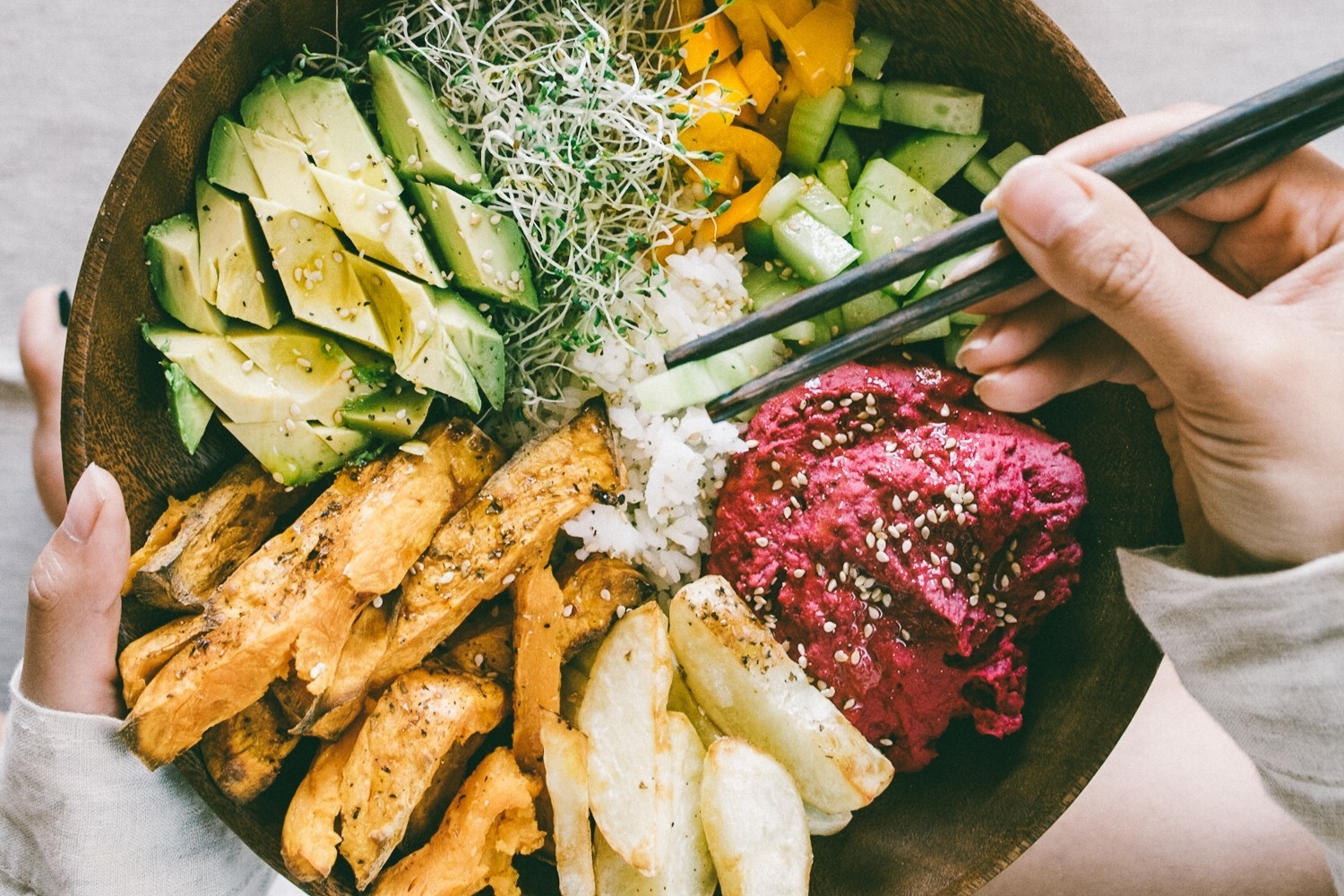 For the bowl:
rice on choice
sweet potato
golden potato
cucumber
yellow sweet pepper
avocado
broccoli sprouts
olive oil
For the hummus:
2 cups of soaked chickpeas
1 beetroot
2 claves of garlic
olive oil
lemon juice
cumin powder
coriander powder
salt & black pepper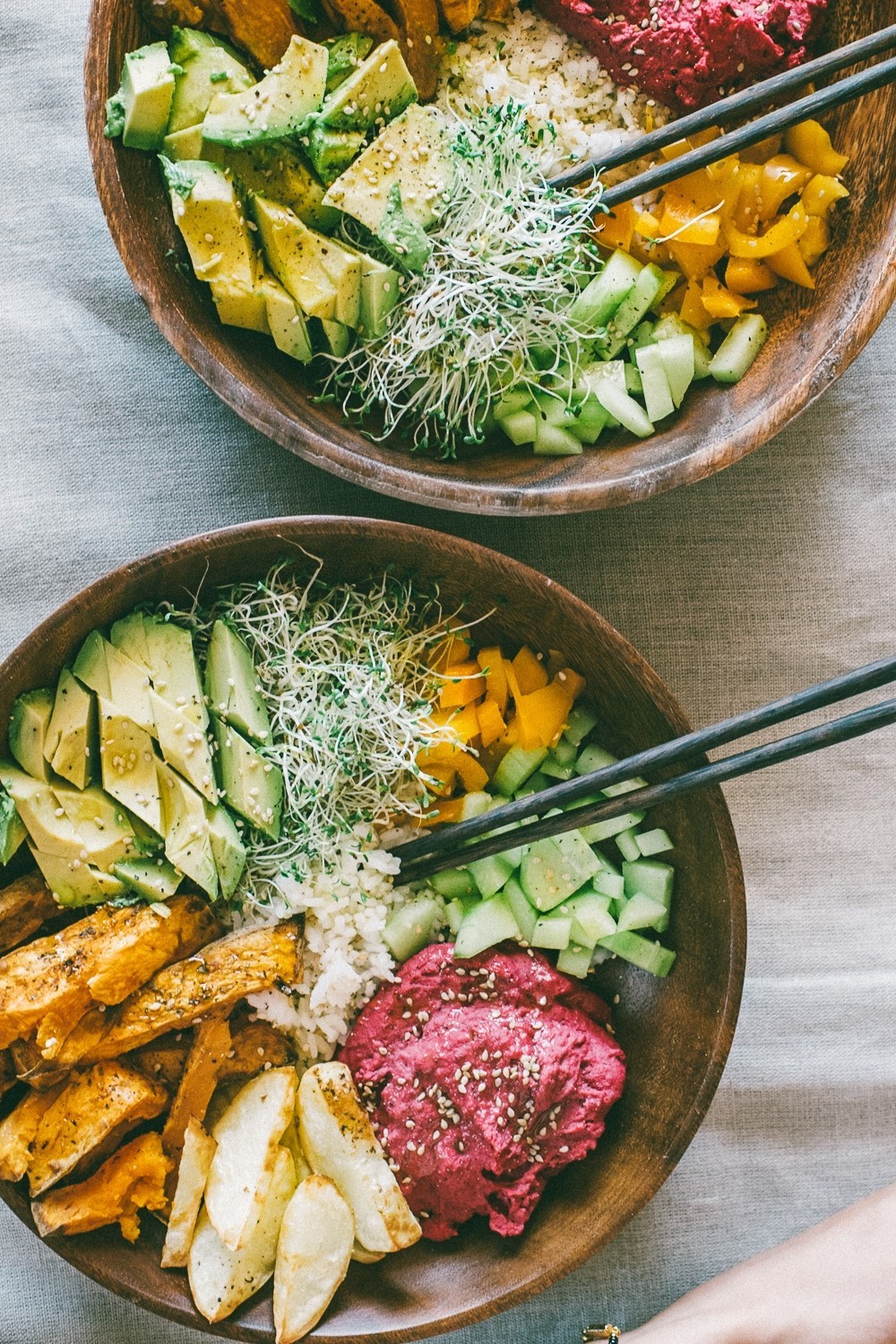 What to do:
First, cook your chickpeas. I use a slow cooker and usually add spices (cumin and coriander) to the water.
If you don't have leftover rice, cook it. At the same time, turn on the oven at 200 degrees.
Cut the sweet potatoes and the golden ones into slices, place on a baking sheet and sprinkle with your favorite spices. Send in the oven until golden brown. No oil. I advise you to drop the oil at the very end, when the whole bowl is ready. Believe me, the vegetables will be magical without extra oil.
Make the hummus. Simply blend all the ingredients until creamy. If you want to get a bright beet color, then you should not add lemon juice. Season to taste. If hummus is very thick, use filtered water.
When the potatoes, rice and hummus are ready, slice the avocado, cucumber and pepper. Put all the ingredients in a large bowl and pour all over with olive oil if you want. Ah, completely forgot about sesame seeds! They are great here.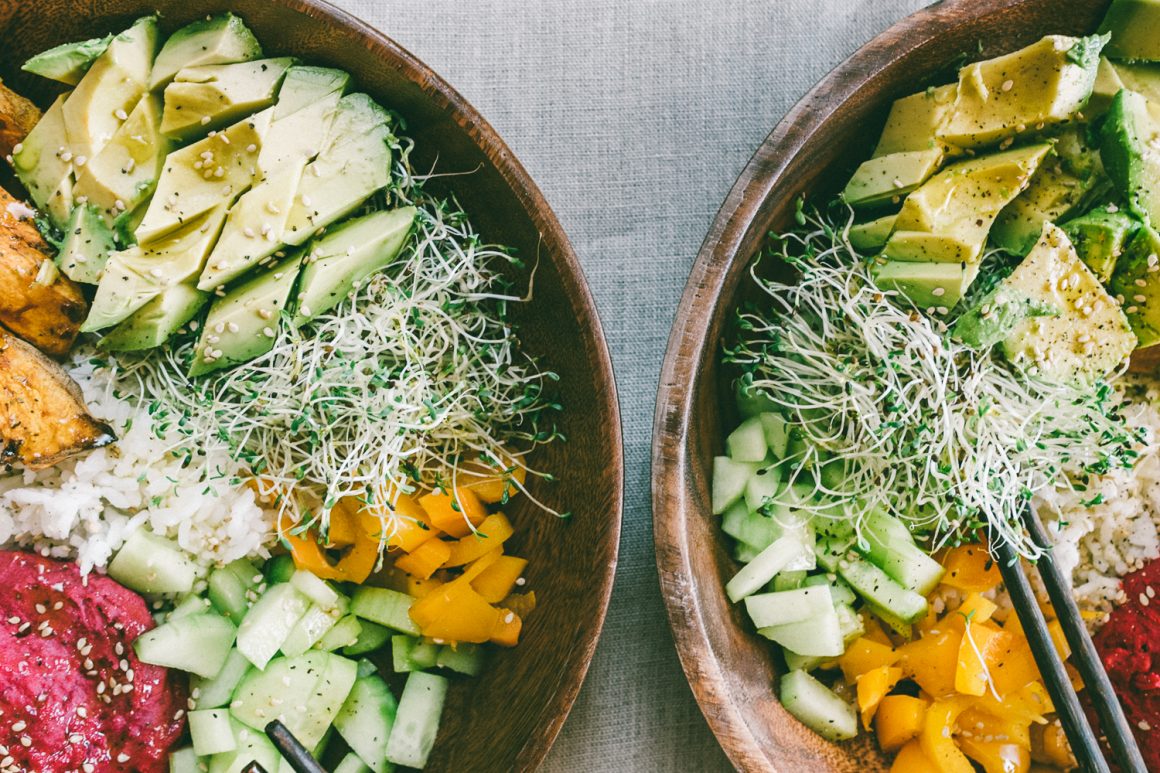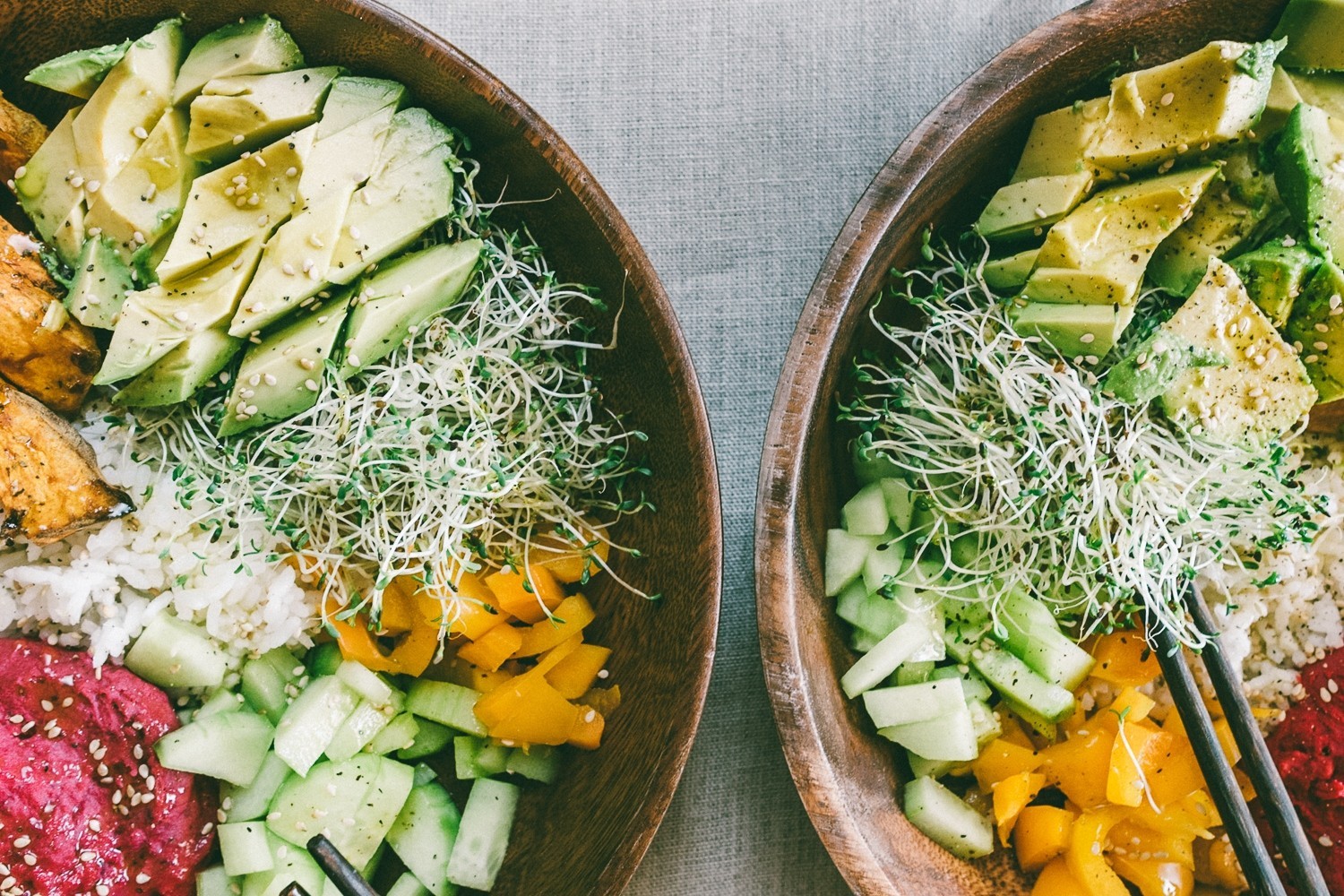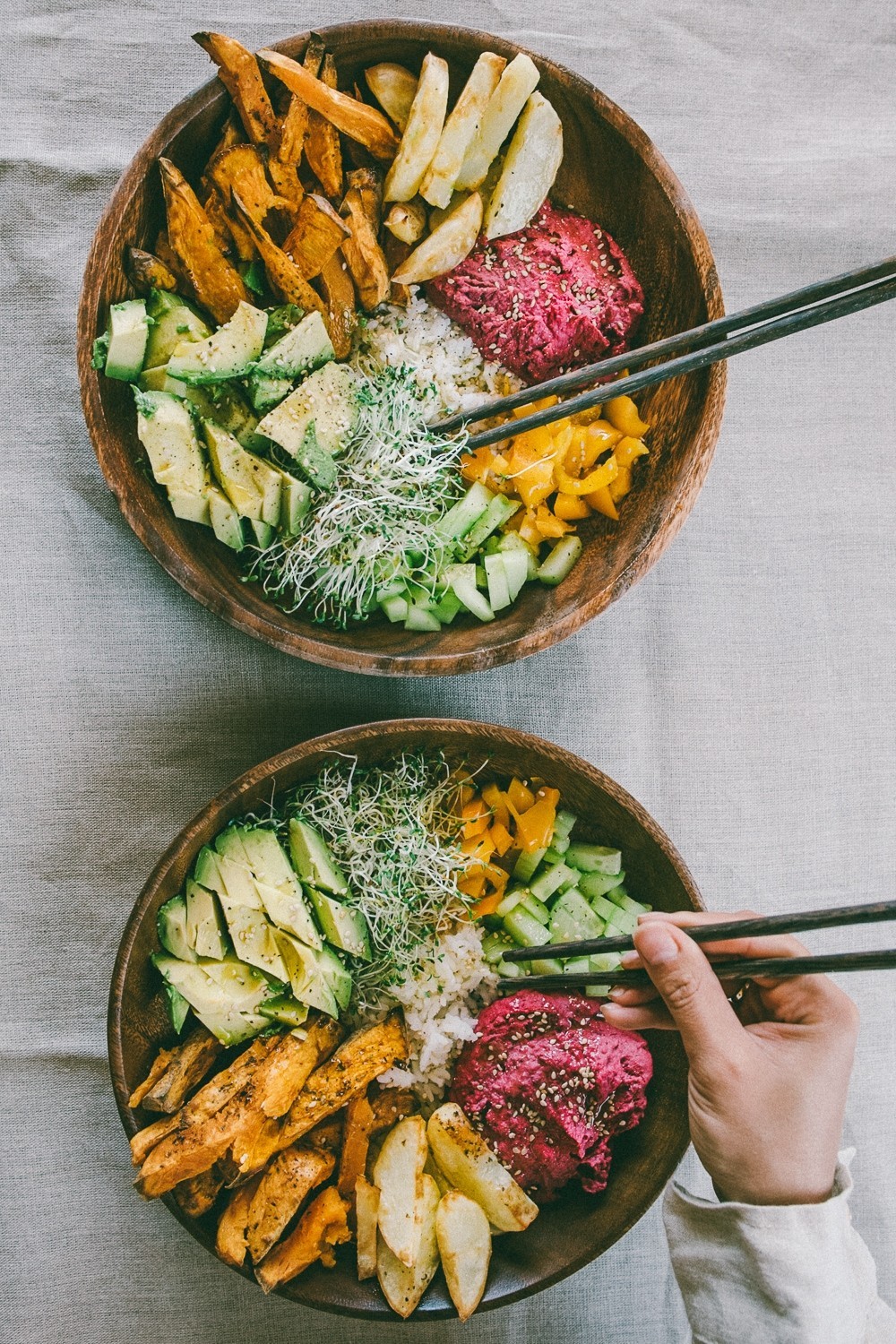 The hummus and all the baked vegetables may be stored in the refrigerator for several days. They can be used everywhere. Rice is easily replaced by buckwheat or quinoa, cucumbers by tomatoes, hummus by another protein, and so on! Experiment and be sure to let me know if you liked the recipe!
Try Hundreds Healthy Recipes with Greeny App!