Fluffy and golden, these pancakes work amazingly with fresh raspberries and cashew cream. Such a perfect recipe for weekend brunch!
We love having a sweet breakfast a few times a week. Different types of pancakes are the most popular. For every recipe we prefer being creative with toppings and sauces. And we definitely have this skill of combining things/flavours together. One day we came up with cashew cream alongside fresh raspberries and chocolate. You can find the cream recipe in our 'Basics' since we use it in different desserts.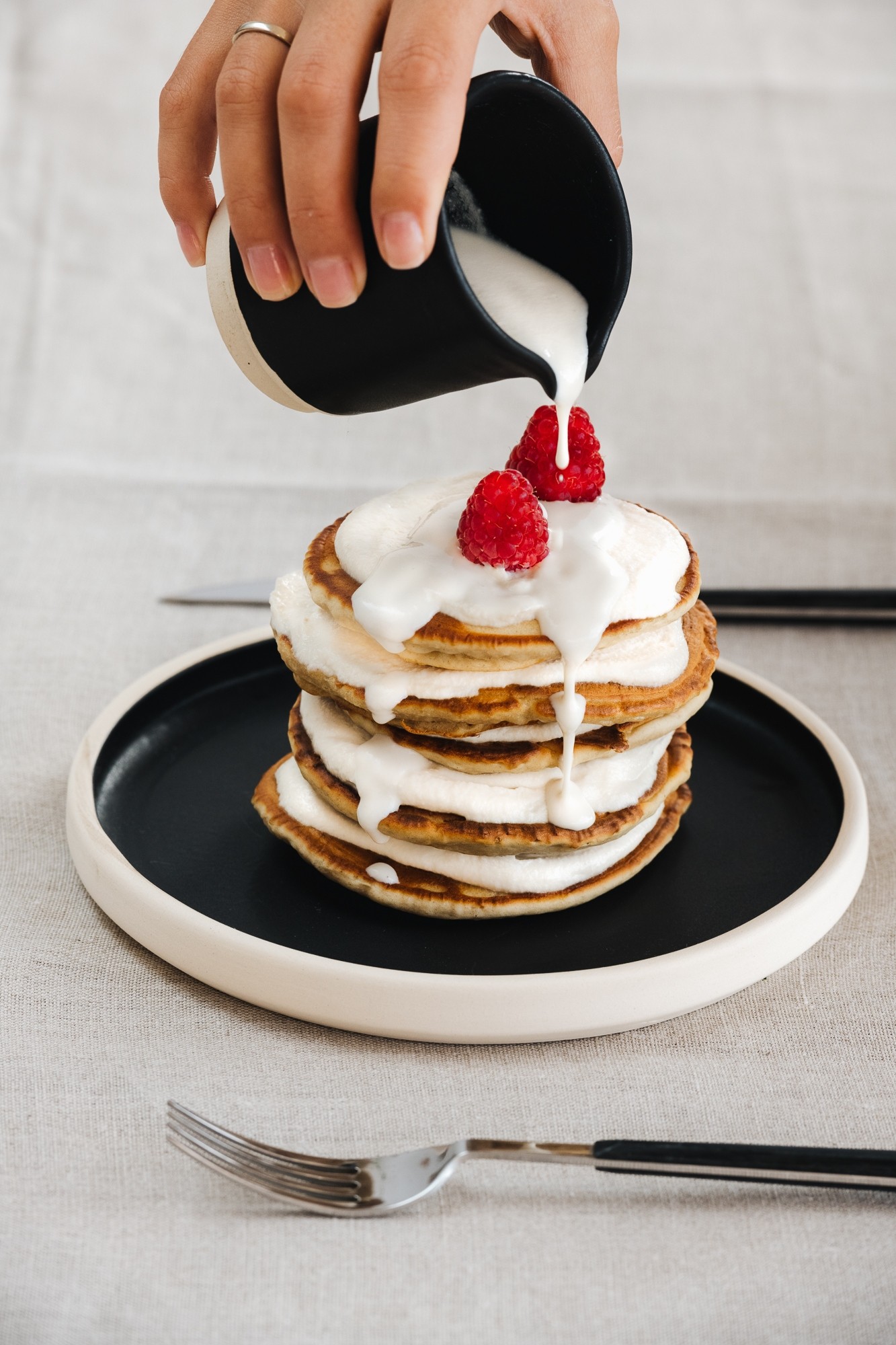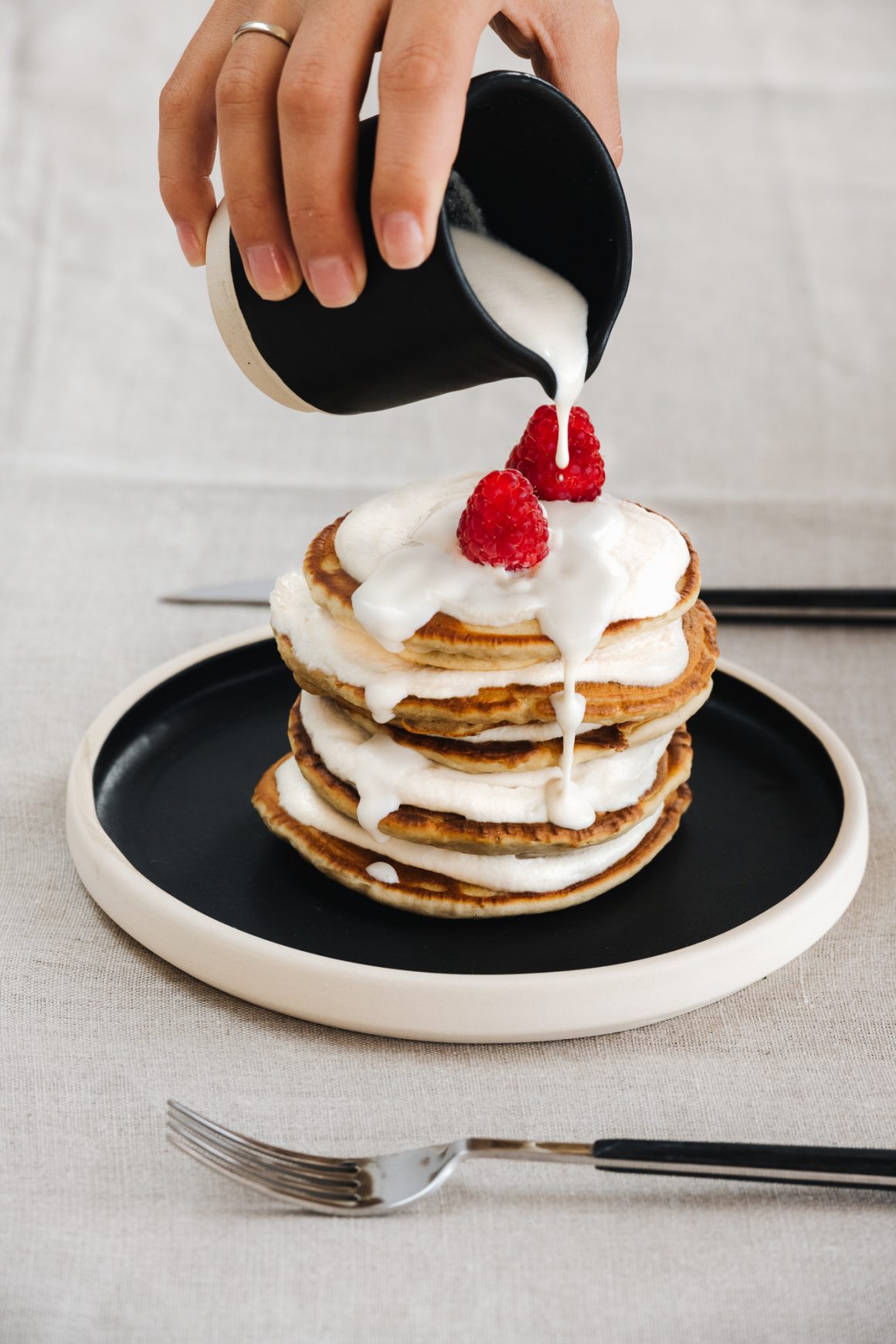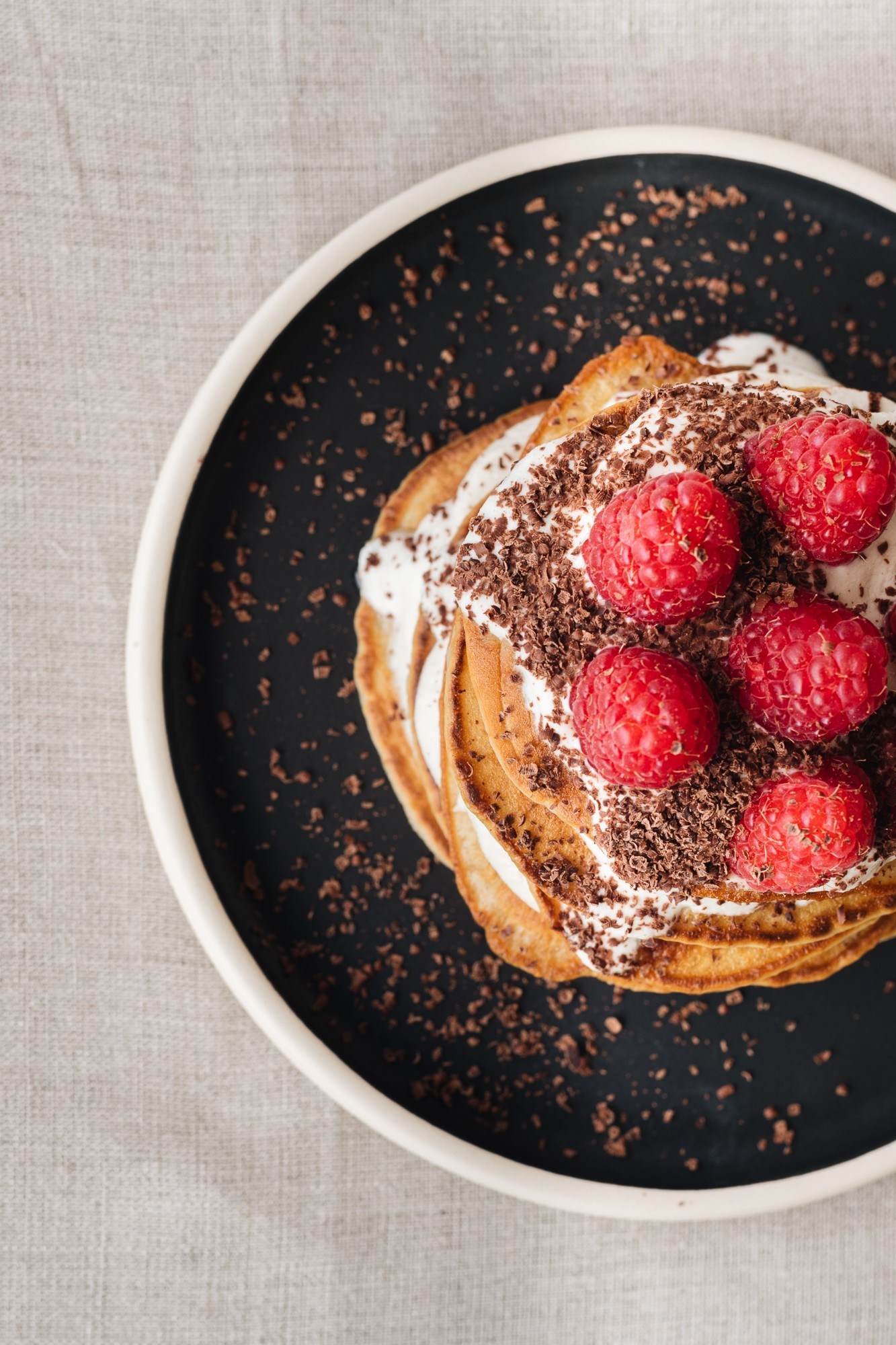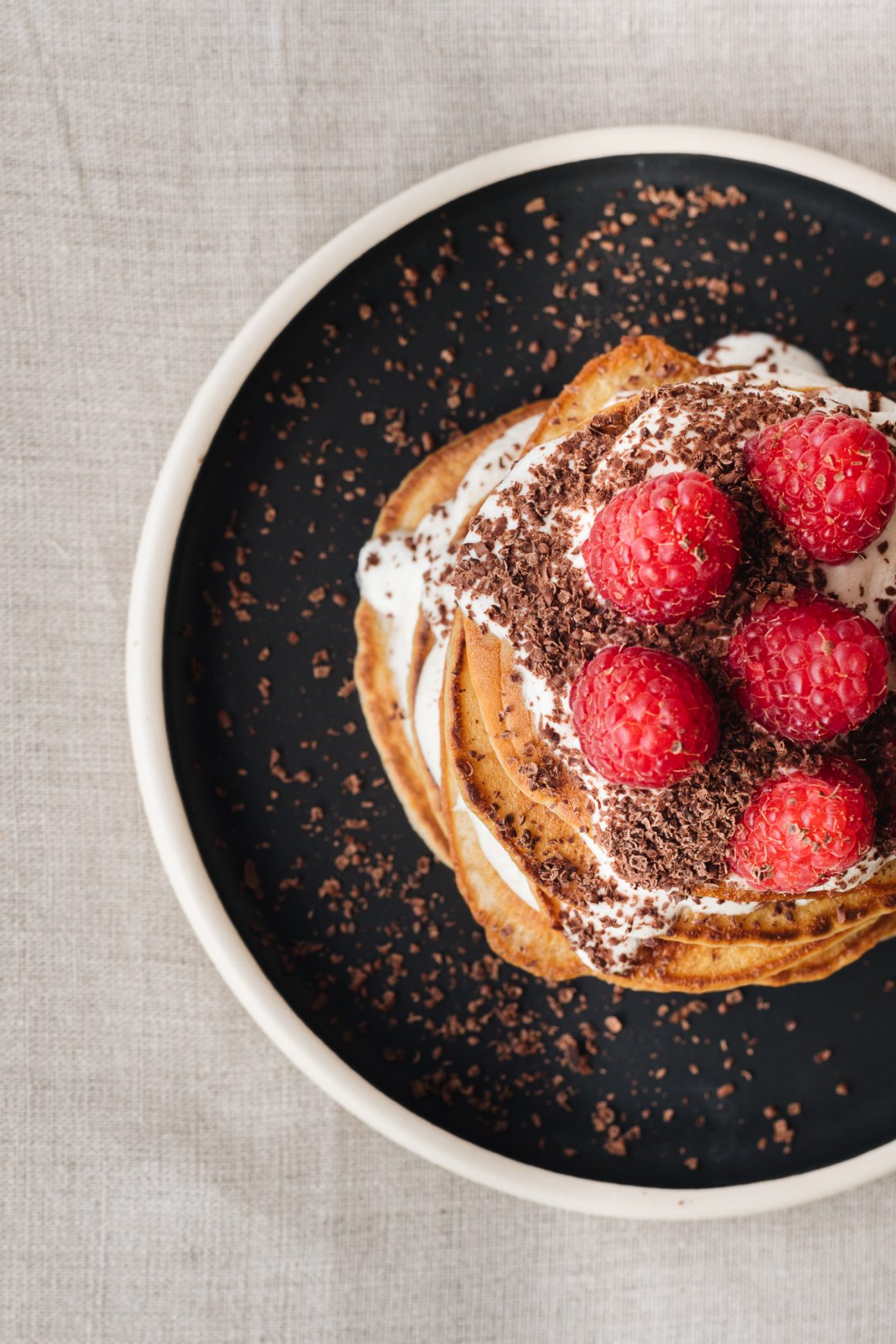 For this recipe, you can use all-purpose gluten-free flour, spelt or oat flour. For the vegan version, we suggest adding ground flaxseed. You can add an egg if not vegan.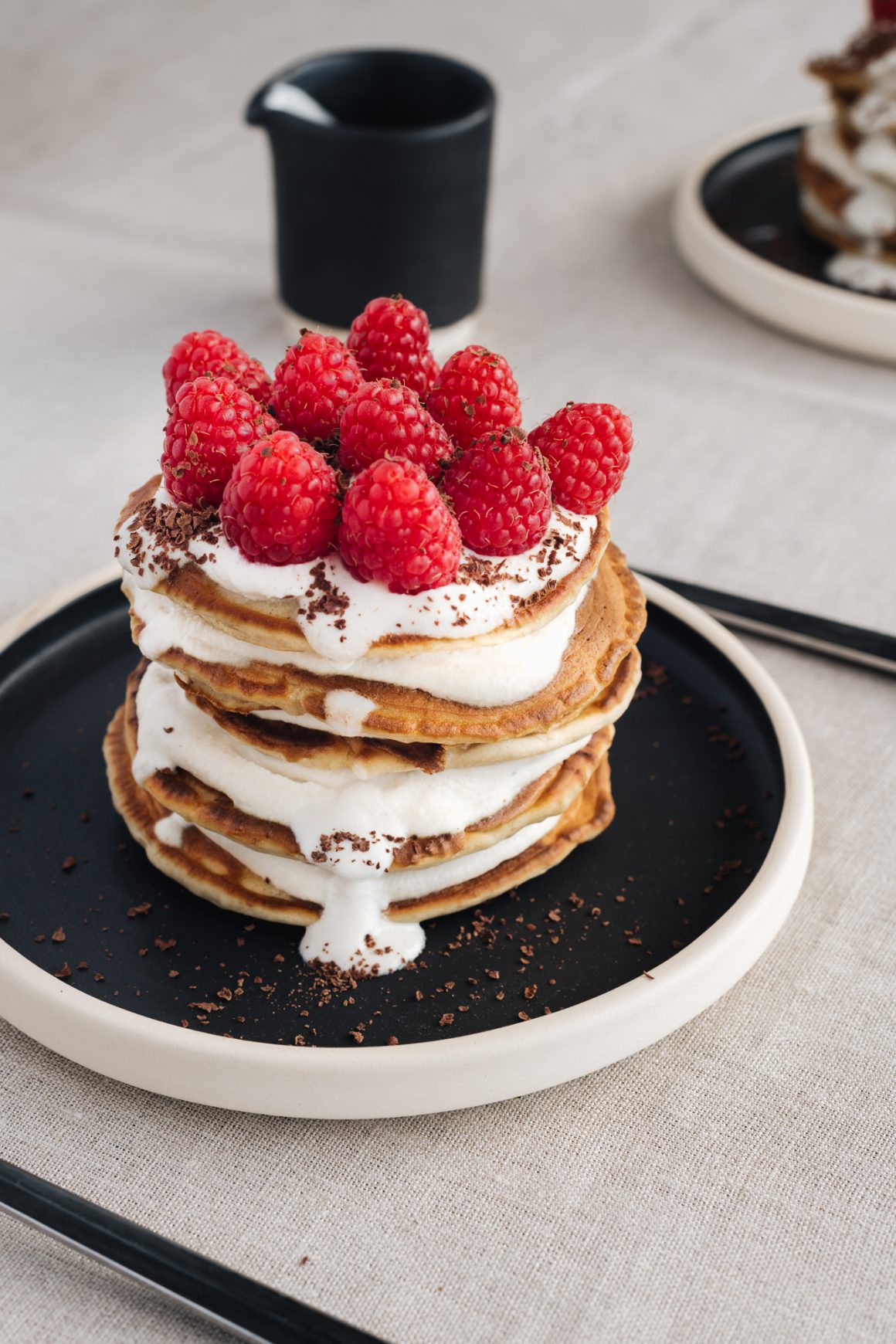 Ingredients
1 cup gluten free flour
1 tbsp ground flaxseed or 1 egg if not vegan
1 cup milk of choice
1 tsp baking soda
1 tsp baking powder
2 tsp cinnamon powder
2 tbsp maple syrup
1 tsp lemon juice
1 pinch of salt
coconut oil or ghee butter if not vegan
For serving
cashew vanilla cream
raspberries
dark chocolate
Step 1
Mix/blend flour, flax meal/egg, milk, baking powder, cinnamon, salt, vanilla and sweetener in a mixer/blender.
Step 2
Add baking soda and some lemon juice to make these bubbles and blend once again. The dough should be thick.
Step 3
Fry desired size and shape in a well heated griddle in coconut oil for 1-2 mins each side. Do not cover with a lid so the pancakes can rise and won't drop later.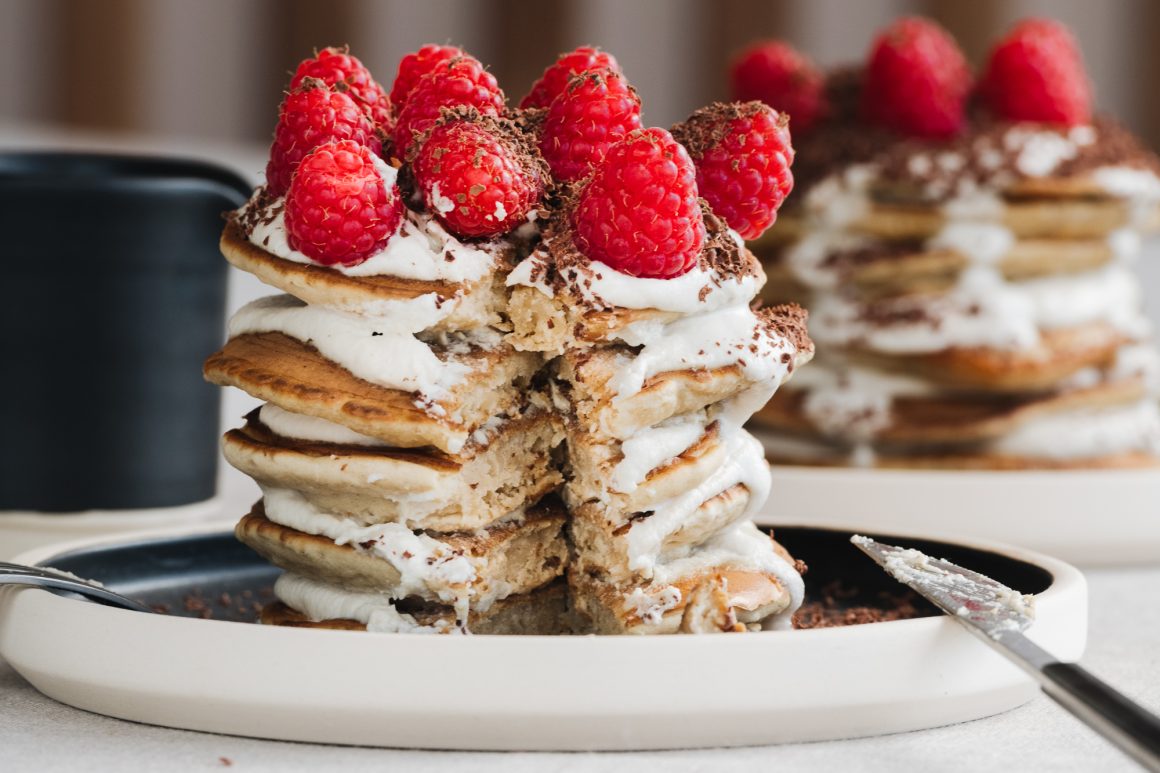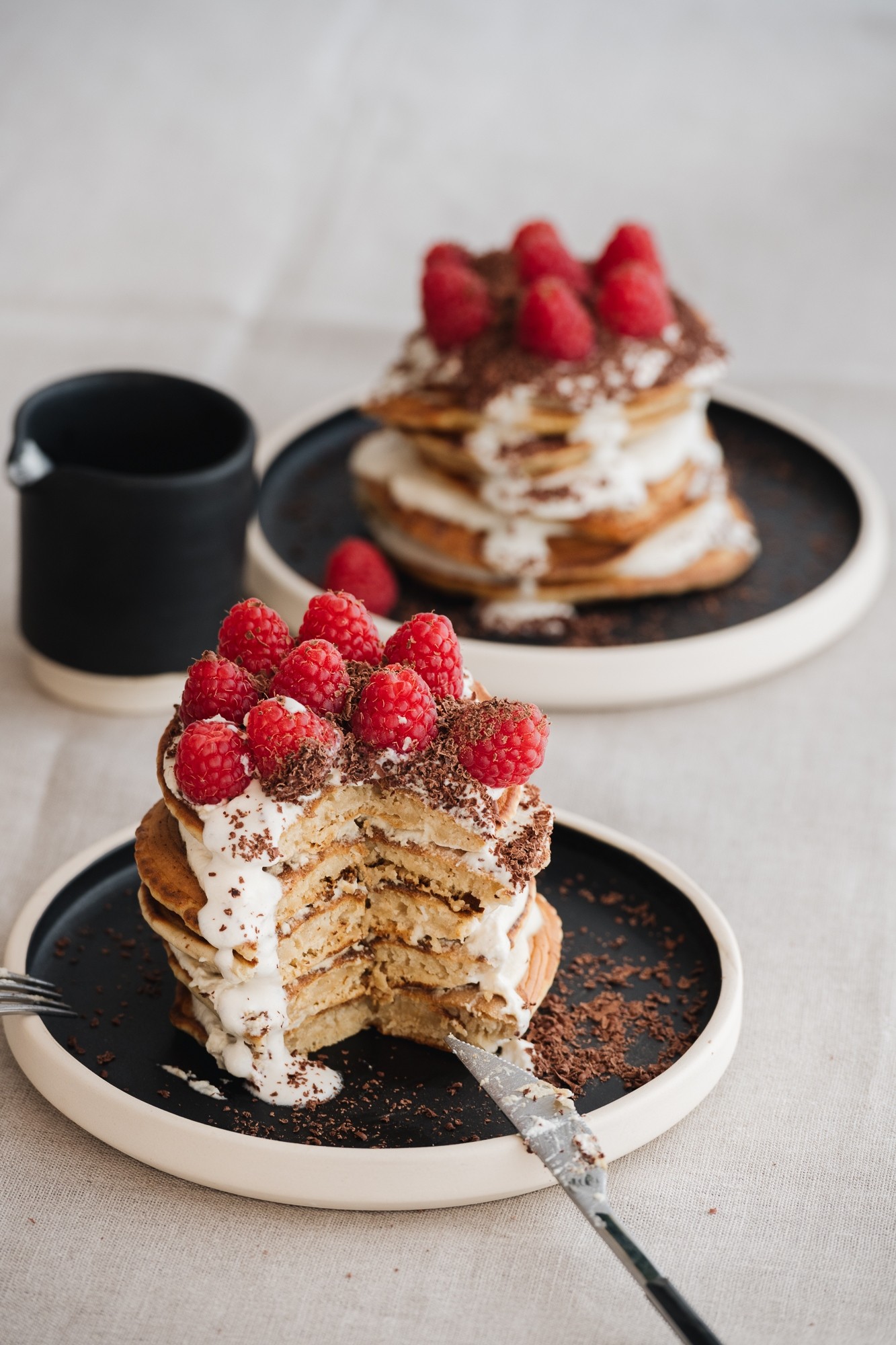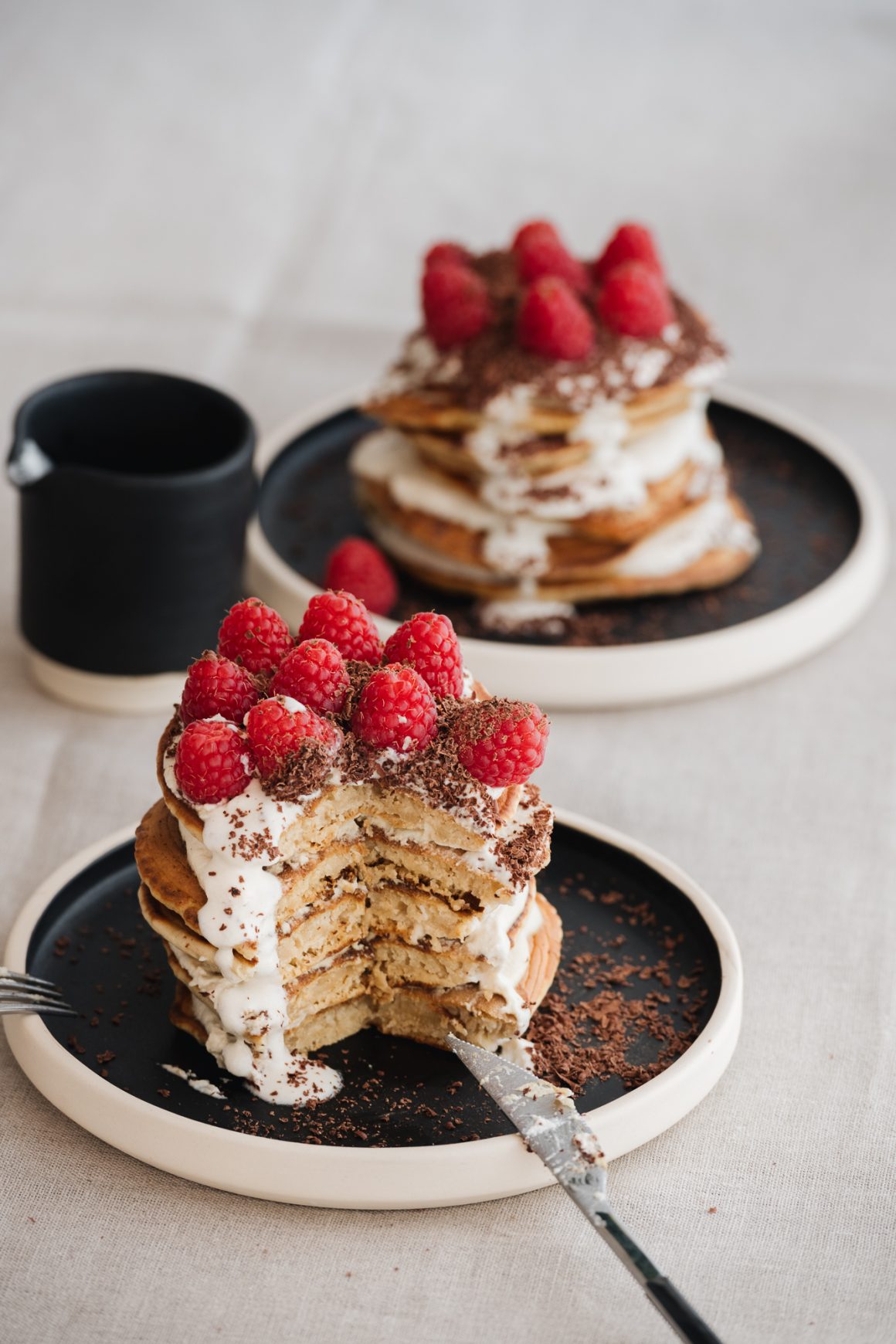 Step 4
Serve with cashew cream (find the recipe on the Greeny app!), fresh raspberries and grated chocolate. They go well with cardamom coffee!
Enjoy!
Try Hundreds Healthy Recipes with Greeny App!