Add some Mediterranean flavor to your meals with this sauce. It takes 5 minutes to make and can be served over baked veg, fish, meat, and any salads!
Vegan, Vegetarian, Gluten Free, Dairy Free, Paleo
Okay, let's talk dressings! I'll be honest with you guys – I'm pretty chill about my dressings. I love a little old vinaigrette made just with extra virgin olive oil and a dash of lemon juice. Balsamic vinegar is also on the list. But sometimes I do like to twist things up and make something more exciting.
You can't go wrong with this recipe! It's super easy, quick and very customizable. So if you don't like garlic – skip it. Not into sour tastes? Add less lemon or use more sweetener!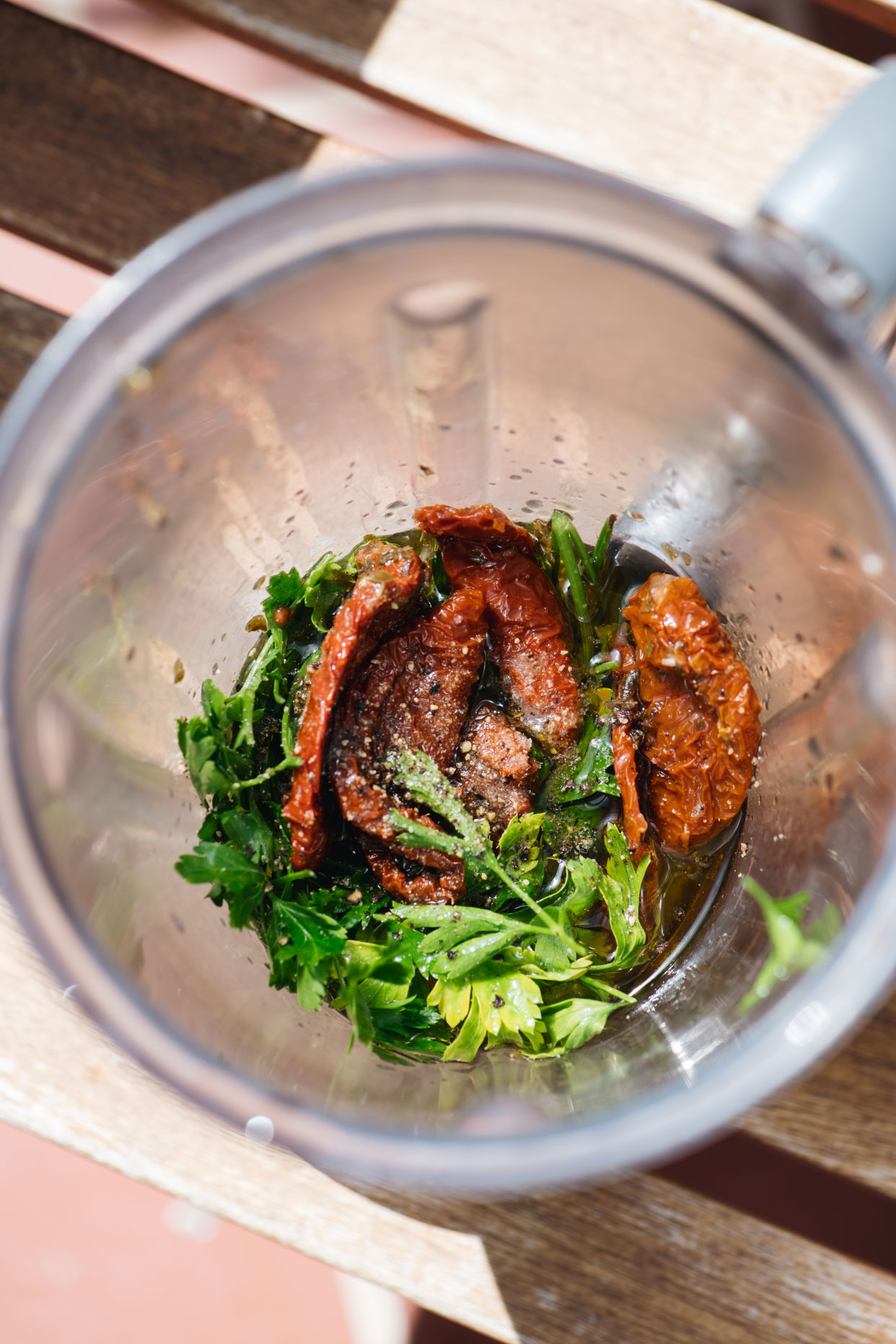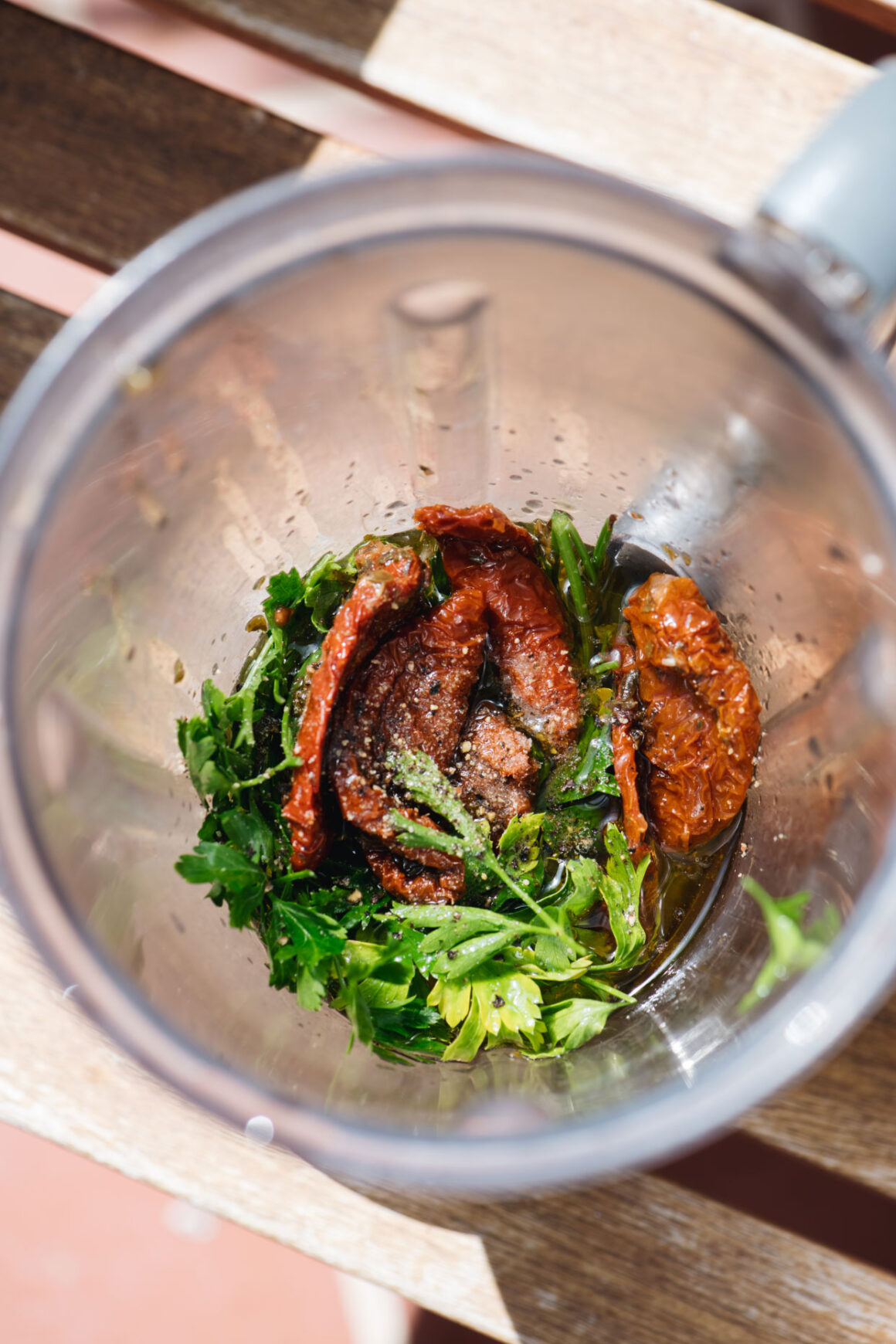 PRO TIP: Use this sauce not only over your salads and nourish bowls, but also as a marinade for baking veggies or any protein.
Ingredients
7 sun-dried tomatoes
1 clove garlic, optional
1 handful parsley leaves
½ tbsp honey, agave or maple syrup
1 whole lemon
1 pinch of salt
6 tbsp olive oil
3 tbsp water
Step 1
Add the tomatoes, garlic, parsley leaves, honey/agave, juice of ½ lemon and a pinch of salt to your blender. Blend until smooth.
Step 2
Then add in olive oil and a little bit of water to thin it out; start with 1-2 tablespoons of water. Blend again until smooth. Give it a taste and adjust the flavor to your liking. Add salt, more lemon juice, and/or water if needed! Pour into a glass jar and place in the fridge.