I love having this energy balls with a cup of tea or coffee. They are so freaking easy to make! You basically just throw everything into your food processor, blend it up, roll it into balls and you're done! There are a lot of healthy balls recipes out there, but you probably have never tried this combo! I used some sesame flour for an extra calcium kick, but can replace it with coconut flakes if you wish. Also, sometimes i add 1 tbsp of peanut butter in the mixture, but this is optional as well.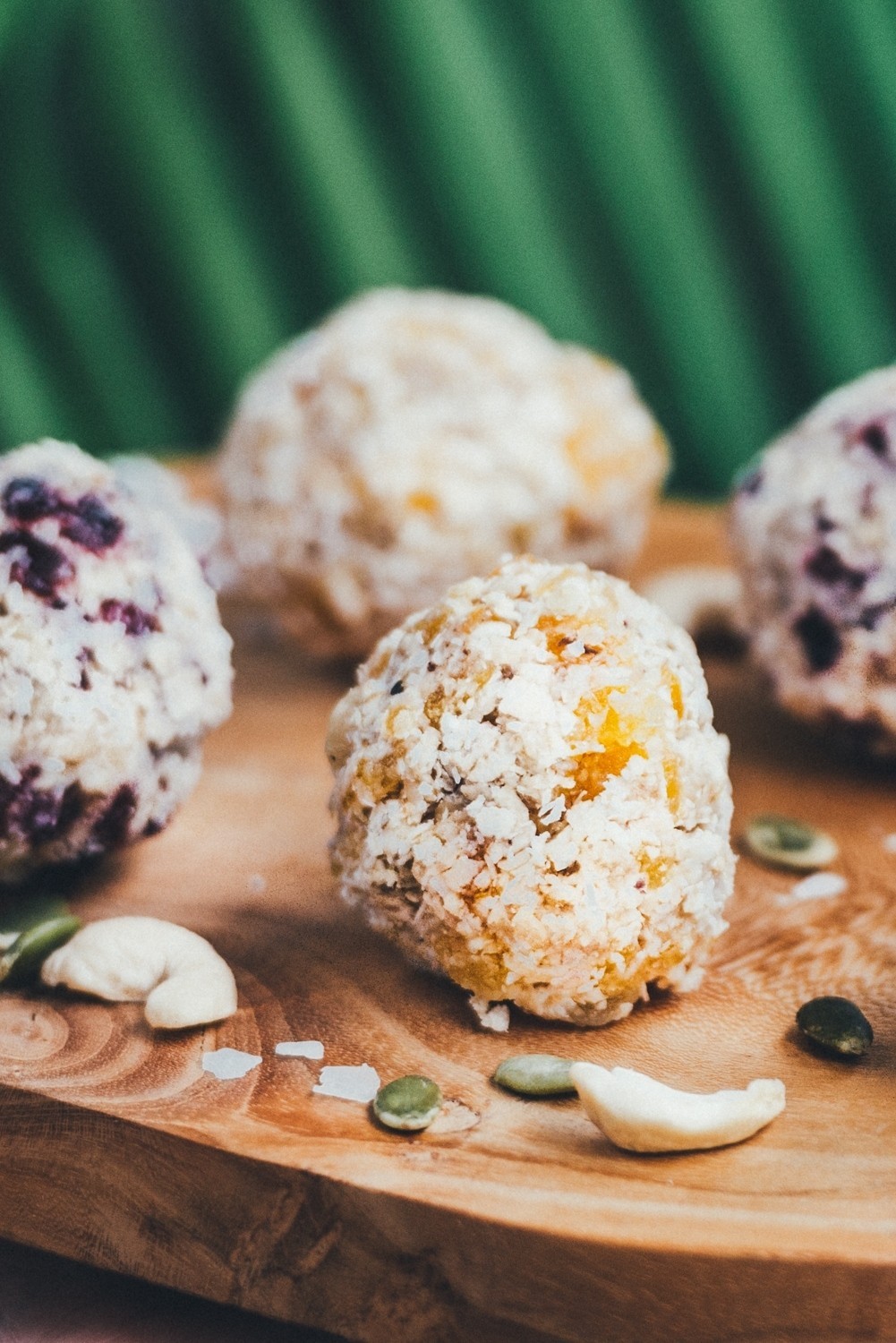 You'll need:
50g of oatmeal
50g of dried cashew nuts
50g of sesame flour
50g of sunflower seeds
50 g of dried apricots
50 g of dried blueberries
a pinch of cinnamon, nutmeg and cardamom
coconut flakes for sprinkling (oats can be used)
1 tbsp maple syrup (if you are missing a sweet taste)
1 tbsp of peanut butter (optional)
What you need to do is place all the ingredients for balls in a food processor mix them well. If you like to feel a texture, don't use a high speed. Sometimes I chop the dried fruits and mix them up in a bowl, so no food processor is needed. Then, scoop out a tablespoon of the mixture and roll into a ball in your hands. Roll in the shredded coconut and place on a plate or tray. Repeat till you finished with all the mixture.
DONSO!
Stored in an airtight container in the refrigerator for 7-10 days or freeze it.